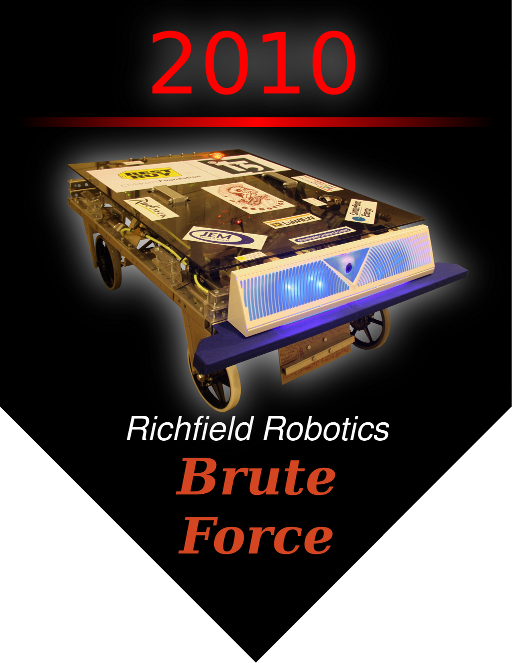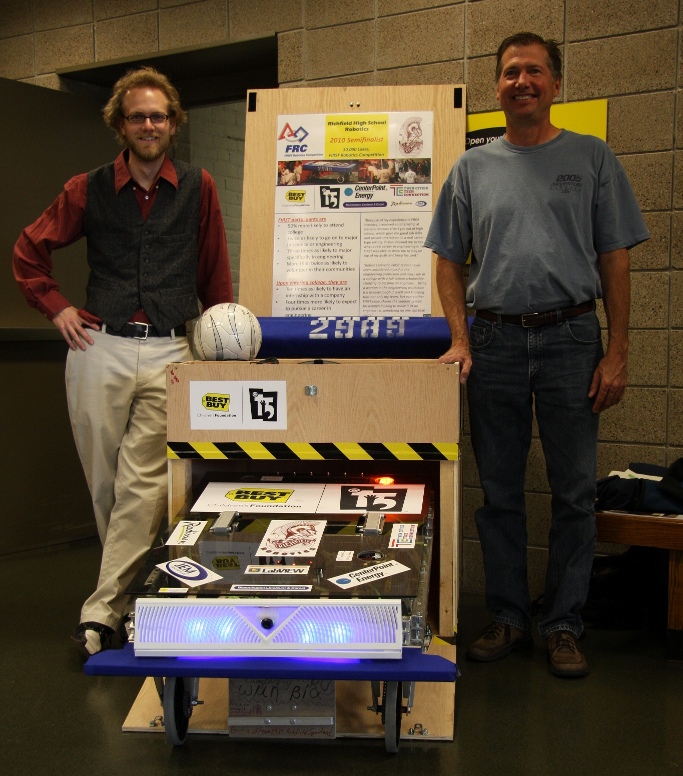 Overview
Purpose: 2010 FIRST Robotics Comptition
Creator: Richfield Robotics (2989)
My Role: Performed post-competition upgrades and repair:
Upgraded drivetrain to 4WD "Martian Style".
Repaired kicker and made modifications to prevent further damage.
Created front grille and camera mount.
Designed and built "demo in a box" crate for robot storage and transporation.
Form
Drivetrain:
"Martian Drive" with traction wheels and slick wheels.
Each side powered by 2 CIM DC motors through a "Toughbox" gearbox.
Controls: National Instruments cRIO-FRC (400 MHz)
Sensors:
Frame: Kitbot aluminum C-base
Function
Climb over the bump: The frame geometry, low center of mass, and powerful drivetrain allow Brute Force to easily navigate the bump.
Score goals: A unique pnumatic system gives Brute Force a powerful kick. Two large cylinders pull back a spring-loaded leg, while a third smaller cylinder activates a latch to unleash the stored energy.
Crate
Enables outreach and recruitment: Without this tool, the team would not be able to conduct effective demos and recruit new members, mentors, and sponsors.
Demo in a box: Safely and efficiently transports everything needed for a successful demo:
Robot
Batteries and chargers
Operator interface
Space for tools and promotional items
Robot transportation: Four caster wheels (two with brakes) allow a single person to move the robot. An integrated loading ramp allows a single person to smoothly load or unload the robot.
Robot storage: A unique system of internal latches allow both compartments to be secured using a single lock if desired.