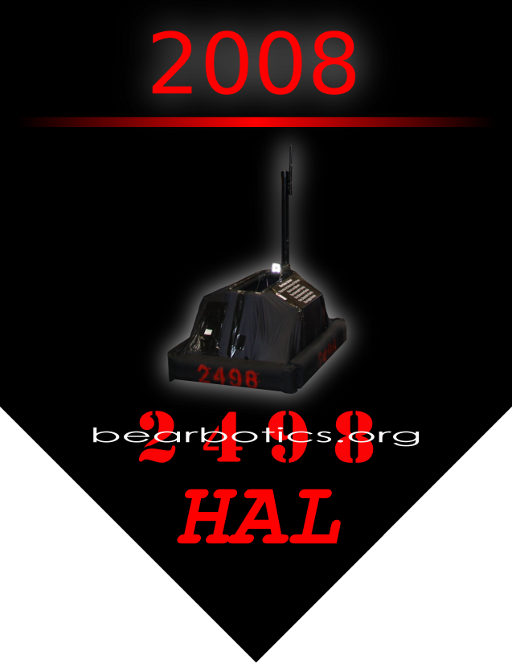 Overview
Purpose: 2008 FIRST Robotics Comptition
Creator: BearBotics (FRC 2498)
My Role: Lead designer, key member of build team
Form
Drivetrain:
Two centrally located 6" traction wheels (a differential drivetrain), for simple fabrication, high speed, and manuverability.
Each wheel powered by CIM DC motors through a 12:1 gearbox.
Controls: IFI FRC Robot Controller
Frame: Aluminum c-channel with a lightweight PVC and fabric shell.
Function
Racing: The lightweight construction and speed-oriented design made HAL one of the fastest robots at the Minnesota 10K Lakes regional in 2008.