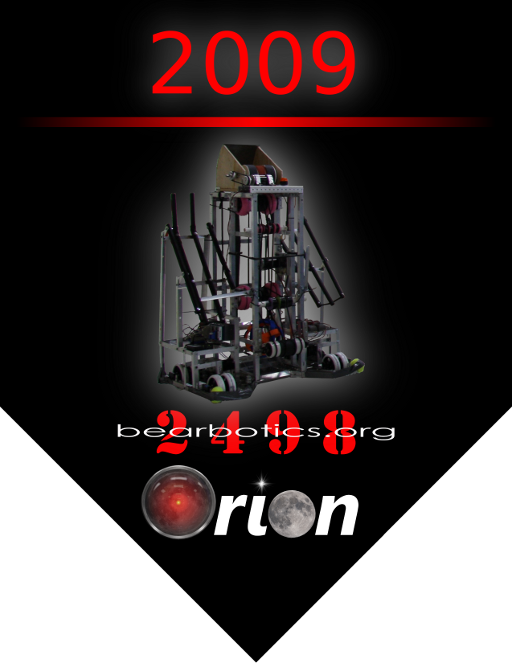 Overview
Purpose: 2009 FIRST Robotics Comptition
Creator: BearBotics (FRC 2498)
My Role: Team captain, driver, lead designer, lead programmer, key build team member.
Form
Drivetrain:
Eight 6" regulation slick wheels.
Each side of the differential drivetrain powered by a CIM (brushed DC) motor through a 12:1 gearbox.
Controls: National Instruments cRIO-FRC (400 MHz)
Sensors: Axis webcam.
Frame: Aluminum: c-channel and 1" box.
Function
Score on opposing trailers: A central conveyor system lifts balls to a large shooting wheel, which fires them up to 10ft through the air. The camera provides auto tracking capabilities while also assisting manual tracking.
Push other robots around: The low center of gravity, 8 drive wheels, and high mass allowed Orion to effectively play defense.
Transport empty cells: Two troughs provide an easy place to deposit and carry empty cells, while gates ensure the balls are only released at the correct time.