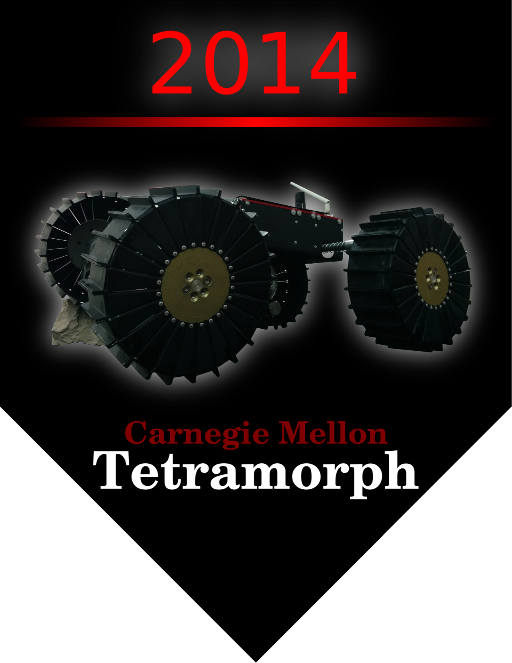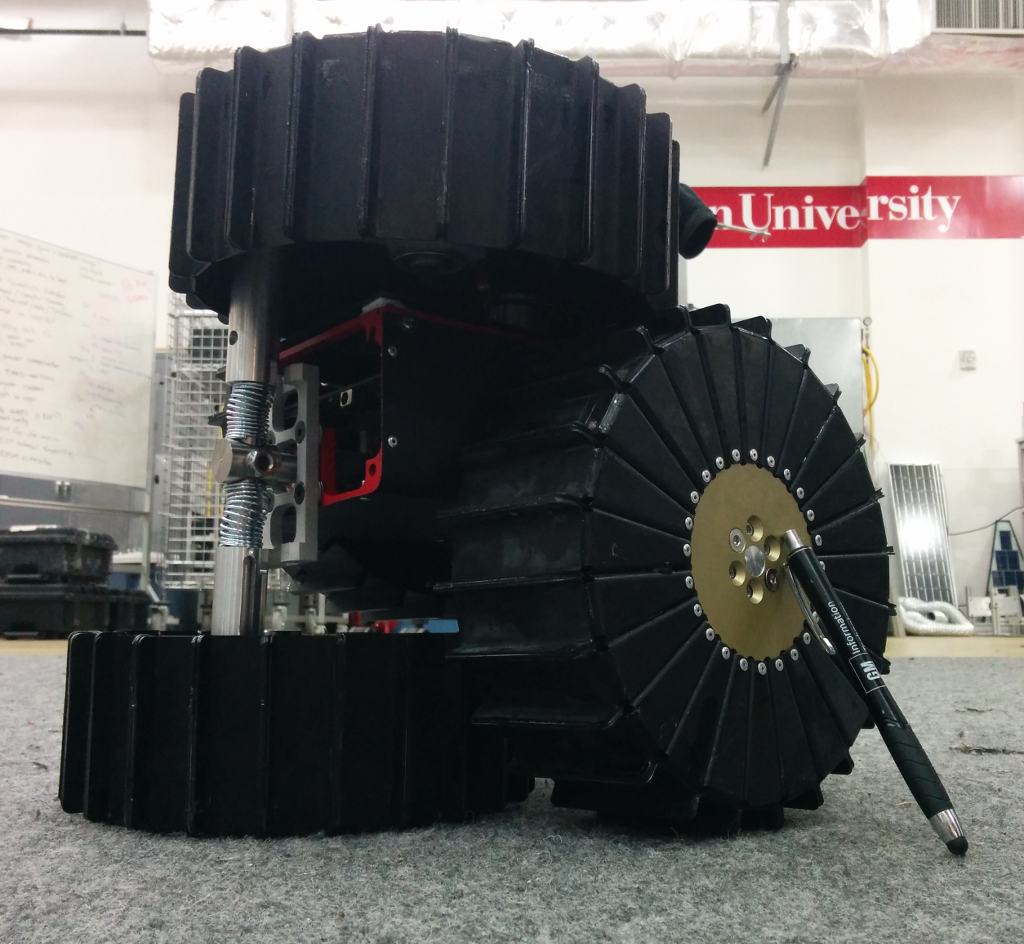 Overview
Purpose: Prototype CubeRover for Lunar Scouting Mission
Creator: Jay Jasper, 16-861 class project
My Role: Project co-lead, mechanical lead, CAD, machining
Sponsors:Carnegie Mellon University, Maxon Motors, Texas Instruments
Form
Drivetrain:
Four 20cm wheels
Differential drivetrain powered by Maxon BLDC motors through planetary gearboxes
Wheel drive modules contain motors and batteries, keeping the CG low
1DOF kinematic suspension
Unfolding:
Folds into a 30x30x30 cm cube for transit
Unfolding energy supplied by compression springs
Five barrel cams transform spring energy into the translations and rotations that unfold the robot
Controls: NVIDIA Tegra K1 Jetson
Quad-core Cortex-A15 @2.32 GHz
Single-core Cortex-A15 shadow core for low power operations
Kepler GPU with 192 CUDA cores
Linux SBC
Sensors:
Motor hall effect sensors
Chassis: Aluminum semimonocoque
Function
Scout: A fast-paced 2km range allows Tetramorph to serve as a scout for another rover or lander.
Explore: Large wheels, thick grousers, and strong motors provide Tetramorph with oversized terrain-handing capabilities, even under Earth's gravity.
Survey: The powerful onboard processor enables onboard, realtime 3D terrain mapping.